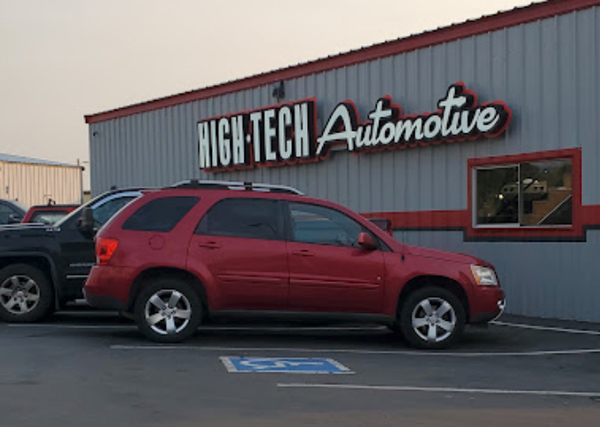 Chelan is a charming city nestled in the foothills of the Cascade Mountains in Washington State, offering breathtaking views of Lake Chelan, a bustling downtown area, and a rich automotive history. The transportation industry has played a vital role in Chelan's development.
Chelan's automotive history dates back to the early 1900s. Since the first dealership opened its doors in 1915, Chelan has been a hub for car enthusiasts. The city has witnessed the evolution of early horseless carriages to the modern cars of today. As the automotive industry grew, so did the need for skilled mechanics to keep these vehicles in top condition.
Today, the automotive industry in Chelan is still going strong, and High Tech Automotive is a part of that progress. From routine maintenance to major repairs, such as brake or engine repairs, Chelan's auto mechanics have the expertise and experience to get the job done right.
Our Services
Why Choose Us?
In addition to delivering exceptional automotive services, our auto mechanics demonstrate a strong commitment to the environment by adopting eco-friendly practices, such as digital vehicle inspections, to effectively reduce paper waste and conduct more efficient diagnostics.
Our ASE-certified technicians are dedicated to continuing their automotive education. We stay up-to-date with the latest tools and trends in the auto repair industry.
We welcome all vehicle makes and models. Our technicians provide a broad range of services, from simple preventative maintenance to complex repairs, with precision and attention to detail.
We operate with complete transparency, offering a detailed breakdown of all repairs, including the price and any other necessary information.
We require customer approval of the repair price before proceeding, ensuring no surprises or hidden fees.
We offer a warranty of 3 years or 36,000 miles for the majority of our customers.
Our dedicated team of mechanics takes great pride in providing high-quality services. It's our top priority to keep you informed every step of the way, so you can feel confident and at ease throughout the repair process. Contact us today to schedule your appointment and experience the difference our expertise and dedication can make for your vehicle.